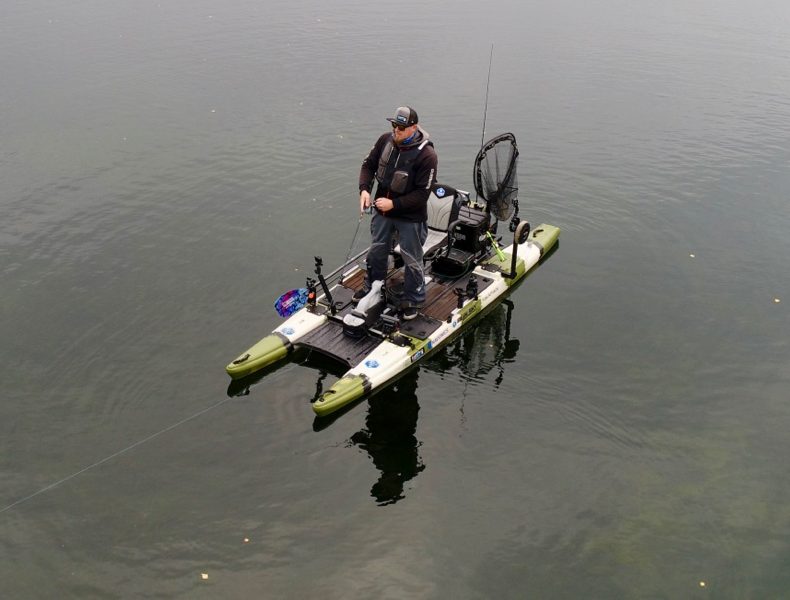 A summer of fishing and guiding is closing in
What guests can expect in terms of fishing gear and fishing vessels at Fishing with Bozell
Hi and welcome to this first post in the Diary of Fishing with Bozell. In this post i will announce a couple of big news and deals that we only a few days ago managed to land. It involves fishing gear and fishing vessels we are adding to what we will offer our guests as of from this year.
Fishing Gear we use and will ad in our line-up
We already use one Finnish brand in our guiding business and now we are adding one more. The one we already use is the exellent brand Vision in Flyfishing, and that is as the name states for our flyfishing.
In terms of spinning gear we have had a couple of different brands and we were satisfied with that, only it took alot of time to test and find the right gear. This new deal suites us perfect beacuse the brand we are going to use is from the same company that makes and deliver Vision, and it will make it alot easier and faster to get new and proven good products to our business and guests. We know what we want, and now we know that we get it!
The ones of you who are well read on the map of brands might already know what brand we are talking about, and for thoose of you who are not, i can tell you that the brand we are going to use as our spinning gear is Patriot.
Thoose of you who have or have tried a flyrod from Vision already know what it is all about. They are a really capable, light and strong series of rods, and they cast if you ask me like a dream. As both brands are made exclusively in the same factory that is owned by OPM, the qualities and charcters and goodies in Vision are also implemented into the spinning gear line-up of Patriot. Again…We know what we want, and now we know that we get it!
We use kayaks from Jackson Kayak and we will add…
In our line-up of vessels we have kayaks from Jackson Kayak, and i think what we will add to it this year will be a real treat for you!
If you know about the brand Jackson Kayak you will also know that they are selling a new kind of "kayak" this year. Well, kayak isn´t the right description of it! It´s more of a fishing vessel that is made out of two kayaks put together, and on the Jackson website they call it a fishing platform.
Off course we are talking about the Bluesky Boatworks Angler 360!
The first Bluesky Boatworks Angler 360 in Scandinavia
We will have 2 Bluesky Boatworks Angler 360´s in our line-up that we will use in our pacakages and guidings and also we will use them as rentals, and we will be exclusively alone in Scandianavia to offer this. The other day i spoke to Timo from Paddlesportpassion who has the agency for Jackson in Scandinavia, and he told me my business will be the first. How cool is that!
"The Angler 360 is the best fishing platform i have ever fished from!"
Theese are the words of Mr Jim Sammons from The Kayak Fishing Show with Jim Sammons! I spoke with him just to make sure i had made the right choice of buying the Angler 360. And if he says that about the Angler 360, with all of his experience and knowlegde about kayaks and other fishing vessels, well then i am pretty sure it was the right way to go!
The 2 Angler 360´s will arrive at my doorstep at the end of April or early May, and from when they are put together they are open for business. Also, if you are interested in checking this cool fishing platform out, just let me know and i will let you have a spin with it on a fishing session.
Well, i hope you enjoyed this first report or post in the Diary and that you will come back for more updates in the future. I already can tell you that the next update will contain some interesting news. so stay tuned!
Oh, i almost forgot…If you want to know more about some of the things in this post, i have put links below for you to check out.
Fish On!
Magnus Bozell / Fishing with Bozell
The Kayak Fishing Show with Jim Sammons
Photos and video of the Angler 360 is credit to Dennis Kieselhorst of Jackson Kayak Europe
0